Professional Learning Solutions
We focus on custom courseware development, specifically multimedia learning products for web-based, CD-ROM or DVD delivery.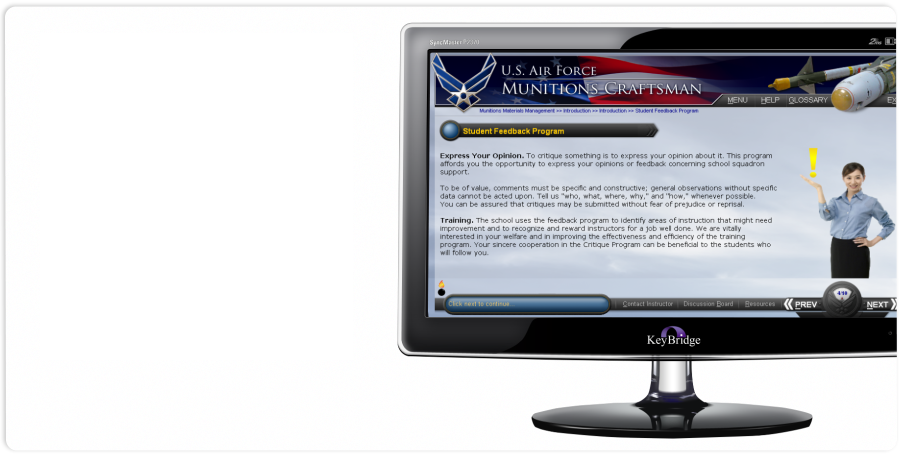 We also develop courseware for classroom delivery or virtual instructors online. Our collaboration expertise covers online training as well as online meetings.
KeyBridge provides innovative and effective performance improvement solutions, enabling organizations to optimize their human capital and knowledge, and improve their performance. Our solutions include: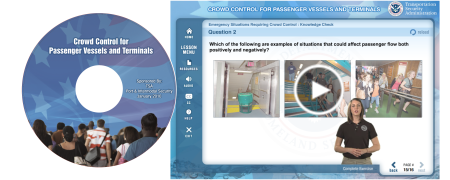 Organizational Learning Strategies
We tie learning to organizational results. This translates into improved workforce performance linked to competencies and processes. We partner with you to develop strategies that will enable you to re-align your approach to the entire learning life cycle — within your budget — so you can achieve an organizational impact quickly and effectively.
Blended Learning Solutions
After determining the best learning strategy, we offer the following individual solutions or a blend of several solutions that makes sense for your organization. All of our solutions are derived from sound Instructional Systems Design (lSD) methodology.
Performance Support
Our performance support solutions reduce the complexity or number of steps required to perform a task or provide a decision support system that enables an employee to identify the action that is appropriate for a particular set of conditions in the shortest possible time-span.